Regardless of the occasion, choosing to have Peter Newbold act as toastmaster will add that certain 'je ne sais quoi' and give you the extra dash of drama, panache and flair that transforms an event into something spectacular. Of course, individual events all differ, and Peter will tailor his services to make it your special day.
Weddings of every culture
The most beautiful and romantic day of many people's lives, a wedding deserves the care and attention that ensures everything runs exactly to plan.
Really, Peter's job is about a lot more than just a list of duties; with the flourish of a distinguished toastmaster you are also getting the warm personality and atmosphere that will make your special day truly memorable.

Alongside offering all of the expected services, such as announcing the bride and bridegroom and making further announcements for toasts, the cutting of the cake and the first dance, Alongside offering all of the expected services,

such as announcing the bride and bridegroom and making further announcements for toasts, the cutting of the cake and the first dance, Peter goes above and beyond by escorting guests to the required locations and ensuring that there are no catering issues during the dinner.
Peter has a full knowledge of the different traditions required for ceremonies of any religion or culture, so everybody can take advantage of his services; if your religion or culture requires additional wedding announcements, or you have any other requirements – such as having people escorted to additional locations – Peter will also be happy to meet these needs.
Corporate Dinners and Dances
Corporate dinners and dances are a fantastic opportunity to celebrate your company and meet with clients; Peter will take responsibility for tasks such as announcing the hosts, speakers and guests, ensuring that the event is truly impressive. This leaves you free to relax, enjoy yourself – and participate in some all important industry networking.
Banquets and Gala Balls
These will generally run similarly to corporate dinners, although Peter will of course always welcome discussions of any additional requests and requirements.
Masonic Ladies Festivals and Receptions
With a full knowledge of the very important rituals which must be adhered to during these functions, Peter can ensure that timeless traditions are adhered to.
Birthday Parties and Anniversaries
Birthdays and anniversaries mark milestones in a person's life, and should be celebrated accordingly! Peter will discuss your vision for the event with you, and take care of the general management and announcements on the day, according to your desires.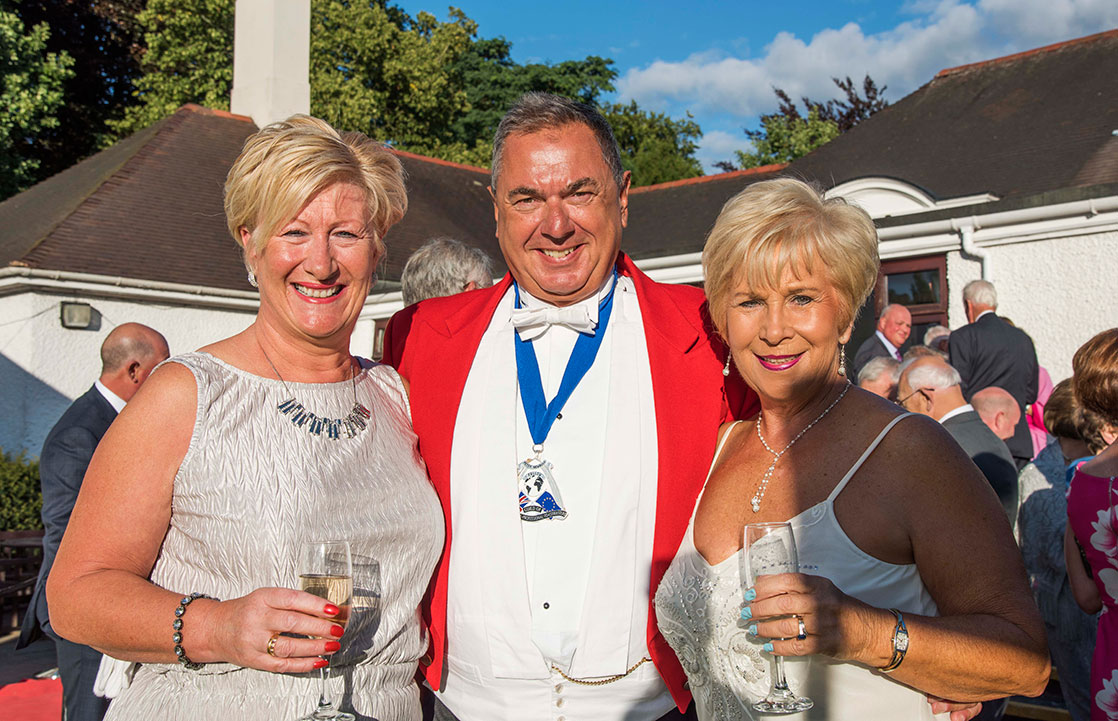 Bah Mitzvahs
Peter is also available to make announcements at bah mitzvahs, and with his experience and expertise you can be sure that he has full knowledge of the vital etiquette, traditions and procedures which make these ceremonies so special.
Cocktail Parties, Civic Dinners and Receptions
For these events, Peter will make announcements based on your personal requirements and specifications – as always, if you have any additional on-the-day needs, you are always welcome to discuss these with him.
Sporting events
If you are hosting a boxing match, Peter can act as master of ceremonies in the ring, giving your event that professional polish. No matter what the event, Peter sees his main task as taking the worries and strain away from the hosts, giving you the opportunity to soak up the atmosphere, spend time with your friends and families, and enjoy yourself!